Centre the blog / main article
complete
Hey there,
I am loving the Baseline theme. The one thing I would like to see though is the option make blog posts read easier by pulling in the text in tighter and centreing it in the middle of the screen (more like a traditional blog post or online news article). This is mainly for on desktop viewing as they seem to show up nicely on mobile.
I feel this would require adding options to centre the content and a selection for how wide the content should be (Like the half page option on general pages)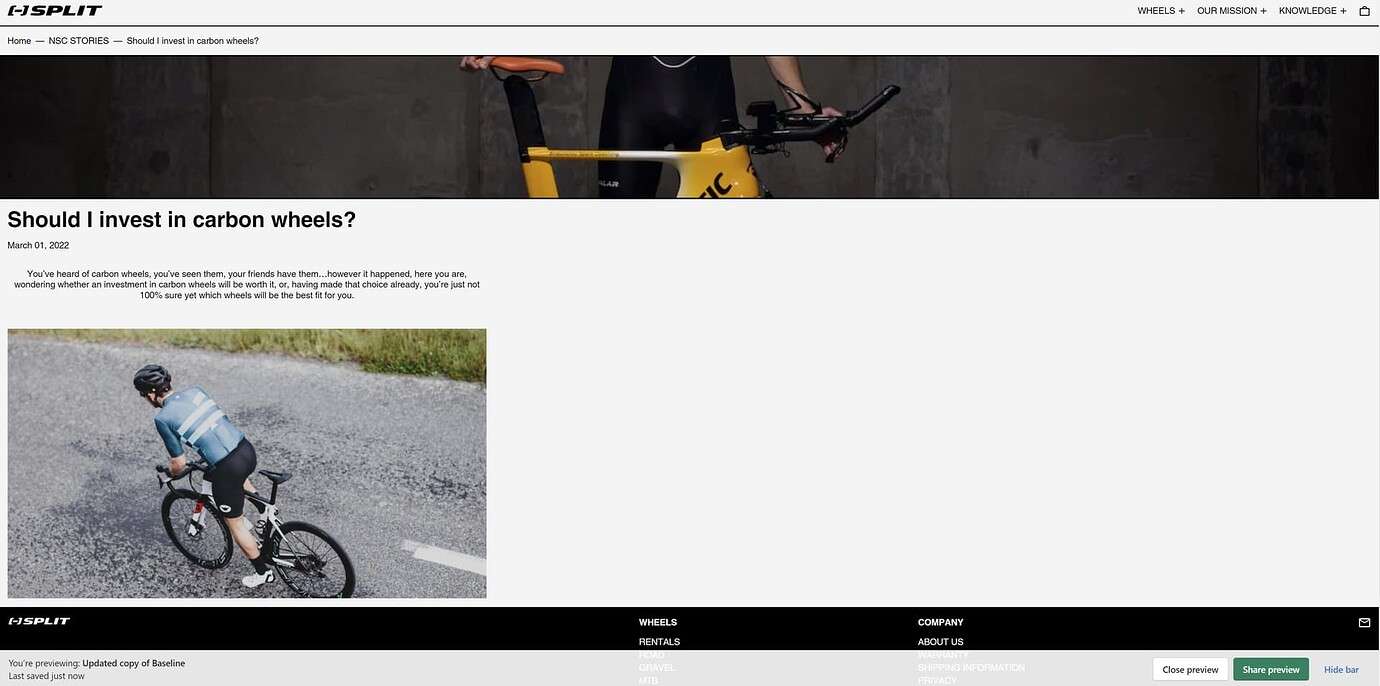 Merged in a post:
Add more custom options to write well looking blog post
Hello, I love the Baseline theme, but I found that some sections are not well finished,
as the blog post, I think is common in all the themes in general, but I would like to request, a better feature to write cool content, that is center, and also the option to add to cart directly items, so the customers can buy from the template, The "featured product" option is too big is not designed for blogs, we could use images linked to a product, but the customers will need to leave the blog page. Thank you switch team.
marked this post as
complete